Calendar
TEFAF Maastricht 2017, March 10 – March 19
We are pleased to exhibit in this world-renowned art fair.  Stand 110. Stand telephone: +31-6-46-30-89-01
Maastricht, The Netherlands, March 10th – March 19th, 2017.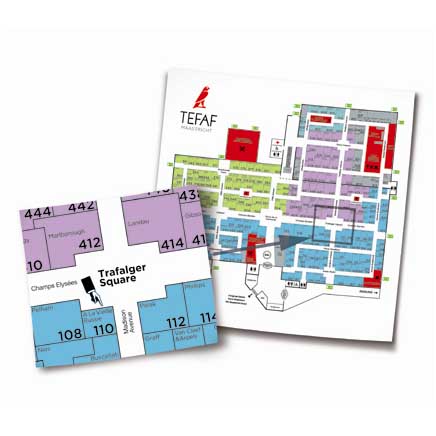 63rd Annual Winter Antiques Show: Opens January 20th, 2017
We are proud to continue exhibiting in the Winter Antiques Show, where we've participated virtually since its inception!
January 20th-January 29th, 2017
at the Park Avenue Armory
67th St. & Park Ave., New York City
OPEN DAILY 12 PM–8 PM
SUNDAYS & THURSDAYS 12 PM–6 PM
Ended December 24th: Animals As Art: Wearable and Collectible
This exhibition proudly supports the mission of WOUNDED WARRIOR PROJECT to aid veterans recovering from physical and mental injuries and illnesses acquired from service on or after September 11th, 2001. Recovery programs, including mental health services, vocational training and employment assistance, are provided free of charge to wounded service members and their families.
Animals As Art: Wearable and Collectible features animals as inspiration in jewelry, fine, and decorative art, including jeweled critters, silver swan sauce boats, animal drawings by Alexandre Iacovleff, and of course, Fabergé animals.
Please join us in our salute to Wounded Warrior Project.
Exhibition Hours:
December 6th until December 24th, 2013
11:00AM until 4:30PM
Open Daily, Closed Sundays