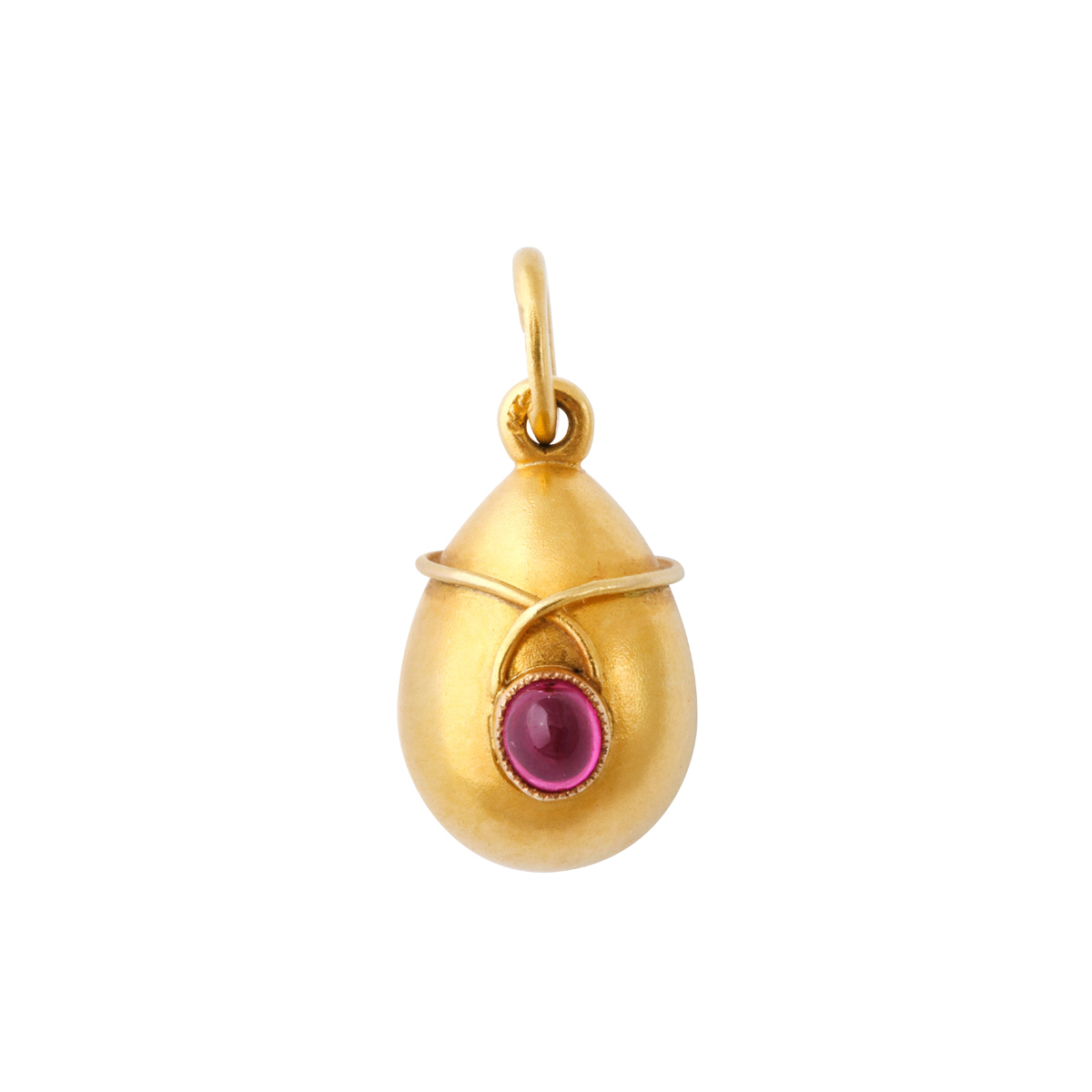 Fabergé Gold and Ruby Mini Egg Pendant
Miniature gold Easter egg pendant set with cabochon ruby.
Fabergé, Moscow, ca. 1910.
Length: 3/4 in. incl. bail
Provenance: Albert and Nora McGill
The McGill family were prominent British residents of Moscow in the 19th century. They played a significant role in the founding of Russia's cotton mill industry and formed close family ties with other British families living in Moscow, such as the Shanks, and the Bowes, as well as the Russian aristocracy. Albert McGill's cousin, Emma Billet, married Henry Allan Talbot Bowe, who was closely connected with Fabergé. Born in South Africa and educated in England, Allan moved to Moscow to work for his cousin at the retailer Magasin Anglais. He worked there until 1886, when he met Carl Fabergé by chance while traveling by train from Russia to Paris. Fabergé recognized Allan's potential, and together they opened Fabergé's Moscow branch in 1887. Later, in 1903, the demand for Fabergé in England led him and his brother Arthur to open a London branch, which they operated until 1906 when management transferred to Fabergé's son, Nicholas, and Henry Charles Bainbridge.